They are always there and we acknowledge the fact with our envy or our resentment.

And they've always been especially conspicuous in New York City.

So let's have a look at who they are – or were – and how they got their money, starting in 1845.

Why 1845?

Because that year saw publication of the sixth edition of Wealth and Biography of the Wealthy Citizens of New York City, offering an alphabetical list of all persons in the city believed to be worth $100,000 or more, with the sums appended to their name, along with, as the preface states, "interesting biographical and historical matter, as derived from the consultation of books and living authorities."
All of which suggests a compendium of The Wall Street Journal, Forbes, and People magazine, a formality worthy of Barron's spiced up with some juicy tidbits like those featured in the gossip magazines prominently displayed in supermarket check-out lanes.

But remember, this was 1845, not 2015.

And the publication was answering a need, since in those days there was no official agency offering credit ratings of individuals or businesses, and this lack became obvious during the Panic of 1837 and its aftermath, when bankruptcies multiplied throughout the city and the nation.

People wanted to know who was financial sound and who was not.

So Moses Y. Beach, publisher of The Sun, a prominent New York daily, got busy and produced this publication.

And if $100,000 sounds like a low entry level for admission to its pages, it's worth remembering that an 1845 dollar would be worth $31.25 today, so multiply all the figures accordingly.
So who had the biggest fortunes in 1845?

There's no doubt about #1, John Jacob Astor, whose $25 million made in the fur trade and New York real estate established him as the richest man in the entire country and earned him two full columns of comment in tiny print, more than anyone else in the publication.

He is hailed as a truly great man, a German immigrant who arrived on these shores as a common steerage passenger, a poor uneducated boy who didn't speak English, but who through his own industry accumulated a fortune "scarcely second to that of any individual on the globe, and has executed projects that have become identified with the history of this country, and which will perpetuate his name to the latest age."

His princely house on Lower Broadway, furnished with "richest plate" and works of art, and staffed with an army of servants, including "some from the Empire of the Celestials," is viewed with admiration and awe.

Moses Beach estimates his income at $2 million a year ($62 million in today's dollars), which for 1845 was an unprecedented sum.

Also noted is Astor's gift of $350,000 for the creation of a library in New York City that would bear his name, and that in time merged with two other libraries to create the New York Public Library of today.

All in all, the career of John Jacob is presented to the reader as a classic but exceptional example of rags to riches, a theme that Beach's preface promised to celebrate.

But his portraits suggest only riches and dignity, no hint of rags or steerage.
John Jacob Astor, an 1825 portrait. Dignity,
plus a neck cloth (no ties as yet).
Sadly, the subject of this encomium, now 82 years old, was suffering from ill health.

White-haired and portly, with an iron jaw under folds of loose flesh, he walked only with the help of attendants, took short carriage rides, struck others as dignified but tired.

Yet he was still alert when it came to moneymaking and tight with his pennies, for in his mind he was still the penniless youth who came to this country in steerage.

While dining with a friend once in a new hotel, he eyed the proprietor and announced to his friend, "This man will never succeed."

"Why not?" asked the friend.

"Don't you see what large lumps of sugar he puts in the sugar bowl?"
The second richest man in the city, with $10 million according to Moses Beach, was Stephen Whitney, another rags-to-riches story, who started out poor as a retail liquor merchant, went into the wholesale liquor business, speculated with great success in cotton, and also invested in real estate.

Liquor, cotton, and real estate – three sure ways for a shrewd New Yorker to make money, and Beach assures us that Whitney was very shrewd, and also "very close in his dealings."

Is he remembered today?

Hardly.

Unlike old John Jay and his descendants, Whitney had little time for philanthropy.
Stephen van Rensselaer no. 3
The third largest New York City fortune, matching Whitney's at $10 million, was not a living person but the estate of Stephen van Rensellaer (d. 1839) of Albany, who qualified for inclusion by virtue of his ownership of hundreds of lots in New York City.

But city real estate, however substantial, was simply a shrewd side investment, since Stephen van Rensellaer (the third of that name) had been the fifth in a long line of Dutch patroons, lords of the huge semi-feudal estate of Rensellaerswyck, comprising vast lands on either side of the Hudson River both above and below Albany.

Whether a vast feudal estate where a Rensellaer lorded it, however benevolently, over 3,000 tenants was appropriate in a modern, democratic age, Moses Beach never questions, though the tenants were beginning to do so in what would become the anti-rent movement and put an end to the anachronistic

patroonship.
Other multimillionaires of 1845 include William B. Astor ($5 million), John Jacob's son, another shrewd investor in Manhattan real estate; Peter G. Stuyvesant (($4 million), a descendant of the one-legged last Dutch governor of New Amsterdam, from whom Peter G., Beach informs us, has inherited and kept the silver spoon; and James Lenox ($3 million), who inherited from his father and, so Beach assures us, "devotes himself chiefly to pious objects."

Actually, he was acquiring rare manuscripts and books, including Bibles, and paintings, busts, engravings, and other art works for what would become the most valuable such collection in the hemisphere and be housed in the Lenox Library, which in time would be consolidated with two other libraries to create the New York Public Library.

If with the Astors, father and son, one sees money-getting finding time for philanthropy, James Lenox shows inherited wealth devoting itself almost exclusively to cultural activities from which the whole community will benefit in time.

Sooner or later, money begets culture.
A Gutenberg Bible, circa 1455, in the Rare Books Division of the New York Public Library.
From the Lenox Library. One of James Lenox's "pious objects."
NYC Wanderer
Of the eleven other millionaires, three names stand out, albeit for very different reasons.

Peter Harmony is said to have come to the city as a poor cabin boy born in the West Indies, and to have lately retired from the shipping business with a princely fortune ($1.5 million).

(He was in fact an immigrant from Spain.)

"Some of his ships to Africa, it is said, have brought out cargoes that have paid a profit equal to the difference in price between negroes in Africa and Cuba."

Which is a pretty clear reference to the illegal but lucrative and still flourishing slave trade that brought Africans to the Spanish colony of Cuba, where sugar plantations still provided a market, and officials looked the other way.
Jonathan Thorne is described as "the very pink and glass of fashion in the Parisian circles," and this despite his descent from old Quaker ancestors

who would wonder at his "gorgeous private chapel at his imperial mansion in the French capital."

"What changes in the wheel of fortune," Beach adds, "from an humble purser in the navy?"

How a humble purser achieves a fortune of $1 million and a mansion in Paris, Beach fails to explain.

But he

is clearly on the side of hard work and business, and not on the side of fashion.
Cornelius Vanderbilt, credited with $1.2 million, rates only a short paragraph, since Moses Beach could not anticipate the future railroad king and titan of finance.

But Beach recognizes energy when he sees it:

"Of an old Dutch root.

Cornelius has evinced more energy and 'go aheadativeness' in building and driving steamboats and other projects than ever one single Dutchman possessed."

It takes the American hot sun, he adds, to clear off the fogs of the Zuyder Zee and wake up the phlegm of a descendant of old Holland.
Though full of admiration for many, Moses Beach was at times ready to pronounce a moral judgment as well.

Just hear him, no doubt with memories of the Panic of 1837 and its aftermath, praise a team of mechanics who became celebrated engravers of bank notes.

By contrast, he asks, what utility is to be seen in "swindling stock operations … deemed more reputable than the walks of mechanic life."

No longer, he insists, can dreaming speculators and fancy operators sneer at the "brawny arms" and "russet palms" of the honest laborer.

The false system of credit that once prevailed has been eliminated, he declares, "breaking up the nests of lounging, idle upstarts, that like mushrooms on a dung-hill sprouted up out of the masses of rag-paper and spurious capital."

And what would Mr. Beach say today, in the wake of our own recent financial convulsion, when such novel phenomena as collateralized debt obligations and credit default swaps appeared, and still appear, to the bafflement of many and the enrichment of a few?
The first half of the nineteenth century in New York was the age of the merchants, when success in trade brought wealth.

Most of Beach's subjects dealt in things you could see, touch, taste, or smell: silks, cotton, tea, furs, chinaware, brandy, ships, and real estate.

And in a few cases, slaves.

Not that rich marriages and inherited wealth didn't help.
Among the names that had yet to achieve their greatest success was Phineas T. Barnum, proprietor of the American Museum and guardian of the celebrated midget Tom Thumb.

Reported to be currently in Europe exhibiting said Thumb, "by whom he is coining money," the master of showmanship and humbug is said to be worth $150,000.

Yet his sensational promotion of Jenny Lind, the Swedish Nightingale, lay five years in the future, and his traveling circuses had yet to be organized.
Another New Yorker just at the start of his career is Irish-born Alexander T. Stewart, worth $800,000, already a "celebrated Dry Good Merchant of Broadway whose shop is the grand resort of the fashionables."

Yet he rates only a mere six lines. Rest assured, we will hear of him again.
For an unusual name no one can match Preserved Fish, a sea captain turned shipping merchant worth $150,000, and president of the Tradesmen's Bank.

Beach presents him as "an example of an uneducated man, of strong mind, exercising great influence in his sphere."

But how he got his outlandish name Beach does not explain.

Other sources state that Fish was of Huguenot stock, and that his father and grandfather bore the same first name, which they pronounced in three syllables, pre-SER-ved, meaning "preserved from sin" or "preserved in grace."
Catharine Sedgwick, an illustration
probably dating from the early 1800s.
Women are far and few in Moses Beach's compilation, and then almost always as
widows or heirs of males.
The one exception is Catharine Sedgewick, a "distinguished novelist" famous for her "New England Tales," a "religious satire published some 20 years since."
Though she received a "snug" fortune by inheritance, she "has reaped a large income from her books, the circulation of which exceeded those of any American author."
Though she seems to have resided in Massachusetts, she gets a princely seventeen lines and is credited with $100,000.
Here, then, is an early
example of the "scribbling females" that Nathaniel Hawthorne would acknowledge with scorn, writers whose novels, not rated highly today, were widely read in their time, often bringing in income that the less pecunious male writers of the day envied and resented bitterly.
No other source that I know of gives as comprehensive and colorful an account of New York's wealthy as does Beach, but the income tax imposed by the federal government during the Civil War lets us know who then were the wealthiest citizens of New York, for in January 1865 the enterprising but often controversial New York Herald published the names of prominent citizens paying the tax, prompting protests at this invasion of privacy, and a New York Times editorial observing that "the most glaring and shameless frauds are practiced in the return of incomes, and in the assessment of taxes upon them."

Men living at the rate of anywhere from $10,000 to $30,000 a year, it insisted, were put down as having no income at all, an assertion that the New York Tribune echoed.
And that wasn't the end of it, for later in that same year of 1865 the American News Company published The Income Record: A List Giving the Taxable Income for the Year 1863, of Every Resident of New York.

The publisher's stated goal was "to satisfy an imperious public curiosity, which thus far has been only partially gratified by the public journals"; to let citizens decide whether their neighbors had been honest in stating their income; and to provide trustworthy statistics to future legislators for revisions of the tax laws.

Many a moneyed gentleman, one suspects, trembled in his ruffled shirtfront and shiny boots at the prospect of having his income revealed yet again, and so authoritatively, to the public.
So who, according to this tabulation, were the wealthiest citizens of 1863?

The top three:
William B. Astor

$838,525
Cornelius Vanderbilt

$680,728
All three appeared in Moses Beach's tabulation of 1845, but times have changed and they now eclipse all others in wealth.
Alexander T. Stewart, circa 1860. Beards and
neckties
are in,
neck cloths are out.
Stewart's income astonished the public and probably establishes him as the most
honest of the lot.
His new department store on Broadway at 10
th
Street, a six-story cast-iron structure with a glass-dome skylight, built in 1862 and occupying most of a whole block, employed some 2,000 people, had hydraulic elevators, and offered fashionable society a wide range of fabrics, scarves, shawls, lamps, carpets, bric-a-brac, and toys.
Hailed today
as the father of the modern department store, this generously bearded gentleman prospered to the point of being considered – for a while – the richest man in the country.
Stewart's department store, the granddaddy of Bloomingdale's,
Macy's, and Marshall Fields.
William B. Astor circa 1850, looking just
as formal, dignified, and (let's face it)
stodgy as his father.
William B. Astor, the son of old John J. and his chief heir, was heavily invested
in New York City real estate, earning him the name of "the landlord of New York."
He also gave money to the Astor Library founded by his father.
Upon his father's death in 1848, William was considered the richest man in America with a fortune of $14 million, which makes his 1863 declaration of annual income of $838,525 perhaps a bit suspect.
Photographs reveal a rather full-faced man, clean-shaven with long sideburns and a hint of jowls, a competent heir who lived a profitable but uneventful life devoid of his father's eccentricities and flair.
If Commodore Vanderbilt's figure of $680,728 likewise seems to err on the side of modesty, it's worth remembering that in 1863, having sold his ships, he was just beginning to acquire the railroad empire that would increase his fortune vastly and make him the richest man in the country, referred to endearingly in the late 1860s as Old Sixty Millions.

In photographs Vanderbilt appears tall and erect, with a strong nose and a square jaw, his gray hair turning strikingly white.

Beside such a figure the other two top moneybags of the day, Stewart and Astor, seem just a bit bland, but then, anyone compared to the vibrant and often ruthless Commodore would have come off bland indeed.
Cornelius Vanderbilt, dated by my source as "before 1877." I should think
so, since that's when he died. But to my eye, he comes across as more forceful
and energetic than the other moneybags pictured in this post.
This supremely pecunious trio – Stewart, Astor, and Vanderbilt – resembled the wealthy of 1845 in that they dealt in tangibles: a department store, real estate, and railroads.

And if Astor's making a fortune in real estate and being known as the landlord of New York didn't necessarily benefit society at large (who loves a landlord anyway?), Vanderbilt's New York Central line got people from New York to Chicago and back efficiently, and Stewart's dry goods palace dazzled them with its offerings of this world's goods.
Caroline Schermerhorn Astor -- the Mrs. Astor --
entertaining at one of her balls. The ladies'
gowns rustle on the floor but are decidedly
low-necked.
The Civil War ended in 1865, following which came the so-called Gilded Age, when the rich dressed rich, paraded about in fancy turnouts, built palatial mansions, raced their yachts, hitched their moneyed daughters to impoverished European noblemen (most of them accomplished debauchees), and generally enjoyed the good life free from such annoyances as an income tax.

On the Upper Fifth Avenue the Vanderbilts and Astors leapfrogged over one another, building ever more palatial mansions that made their rivals' residences lower down on the avenue look opulently shabby, while Mrs. Astor – the Mrs. Astor, whose mail required no other designation to reach her – welcomed annually to her ballroom, which held just four hundred guests, the select four hundred persons deemed by her to be socially acceptable.

Needless to say, the simplicity of an earlier age, when flaunting your wealth was frowned on, had vanished, and often as not the pampered descendants of those earlier moneymakers felt no need to smirch their hands with toil.
On this happy note I will end.

The rich of the twentieth and twenty-first centuries – a very different species -- will be looked at in a future post. As well as The Donald, who merits a post all his own.
The book: The selection of posts from this blog is available in print version at $14.95 (or cheaper), and as an e-book with Nook, Kindle, etc., for $3.99. One of the online come-ons describes it in a unique brand of English: "Stories excluding the Authorization Agitating Metropolitan area in the Copernican universe … art critic Clifford Browder leaves no wallpaper unturned … a invest that so muchness are worthy to caw home." One copy of the print version is offered free on a Goodreads giveaway through November 18.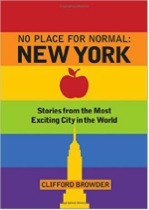 Coming soon:

Tiffany's: The magic of their lamps (and how to tell a genuine one from a fake), the tiny lustrous vase in our apartment, a great fraud, and how The Donald bamboozled the Tiffany's of today.

Plus a mystery: How did Marie Antoinette's diamonds end up over here?